Chablis Les Allees du Vignoble 2018
Domaine D'Henri
Min order: 1 case (12 bottles)
$34.95 per bottle
CountryFrance,
RegionChablis, Burgundy,
ColourWhite,
VarietalChardonnay,
Volume750ml,
ProcessOrganic, Organic,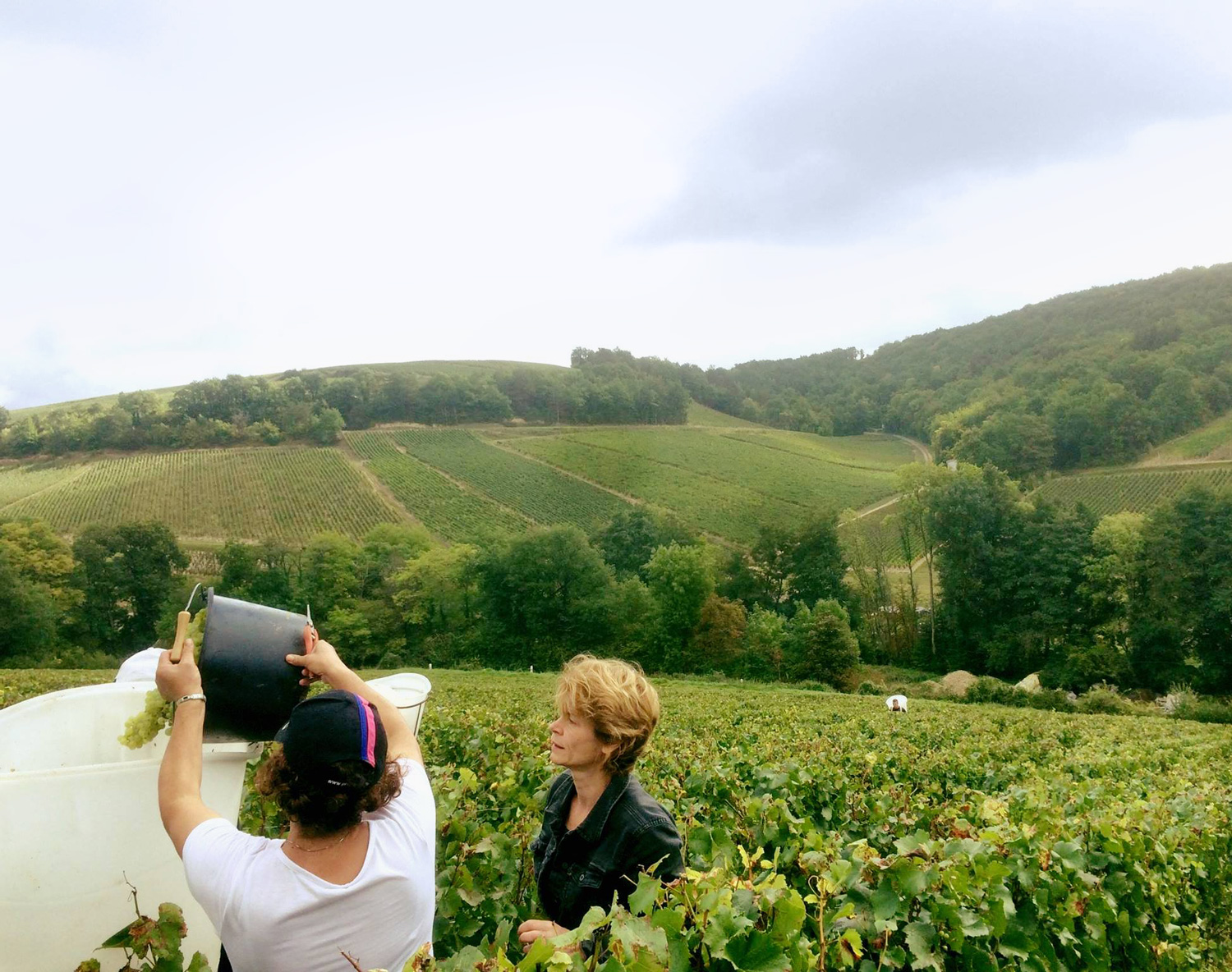 The Grape Harvest at Domaine D'Henri.
An ideal vintage ! Healthy grapes & generous volume. After a dry sunny summer we started harvest the 5th of September, for 18 days: a challenge for a single grape production!
The goal remains to continue to extract the purest expression of Chardonnay, as demonstrated by this cuvee offering aromas of golden delicious apple and a typical lacteous note, supported by an ample and generous texture leading to a mineral finale. Elegant, fruity, versatile and simply enjoyable. 
Producer: Domaine D'Henri
Proud chablisien roots. Deeply rooted in the Chablisien terroir.
The winemaking origins of the Laroche family can be traced back through several generations. Delving deep into the family history, we have found ancestors, born in 1695, who owned vines. The very first "vigneron" in the family was Louis Laroche, born in 1781, whose holding was almost certainly only small. Jean Victor bought his first parcel of vines in 1850, in the village of Maligny, but it wasn't yet what one could call a "domaine".
The vineyards have been passed from one generation to the next, the surface gradually increasing over time. When my grandfather, Jean, passed away at the beginning of the 1960s, my father inherited the two hectares that my grandfather had planted. When I joined the family company at the end of the 1960s, my father owned six hectares – which was a good-sized holding for the time.
For our first two harvests (2012 and 2013), our vineyards covered 3,24 ha of Chablis and 4,50 ha of Premier Cru Fourchaume. In Spring 2014, we were able to double our vineyard holding by acquiring an additional 3,41 ha of Petit Chablis and 5,21 ha of Chablis.
When the current rental agreements on our remaining vineyards expire in 2019, our vineyard holding will exceed 22 hectares (Petit Chablis: 4,41 ha, Chablis: 11,05 ha, Premier Cru Beauroy: 1,48 ha and Premier Cru Fourchaume: 5,17 ha) – a nice little family estate.