Pepita Toscana Rosso IGT 2016
Claudia Ferrero
Min order: 1 case (12 bottles)
$29.95 per bottle
CountryItaly,
RegionTuscany,
ColourRed,
VarietalMerlot, Alicante,
Volume750ml,
ProcessSustainable,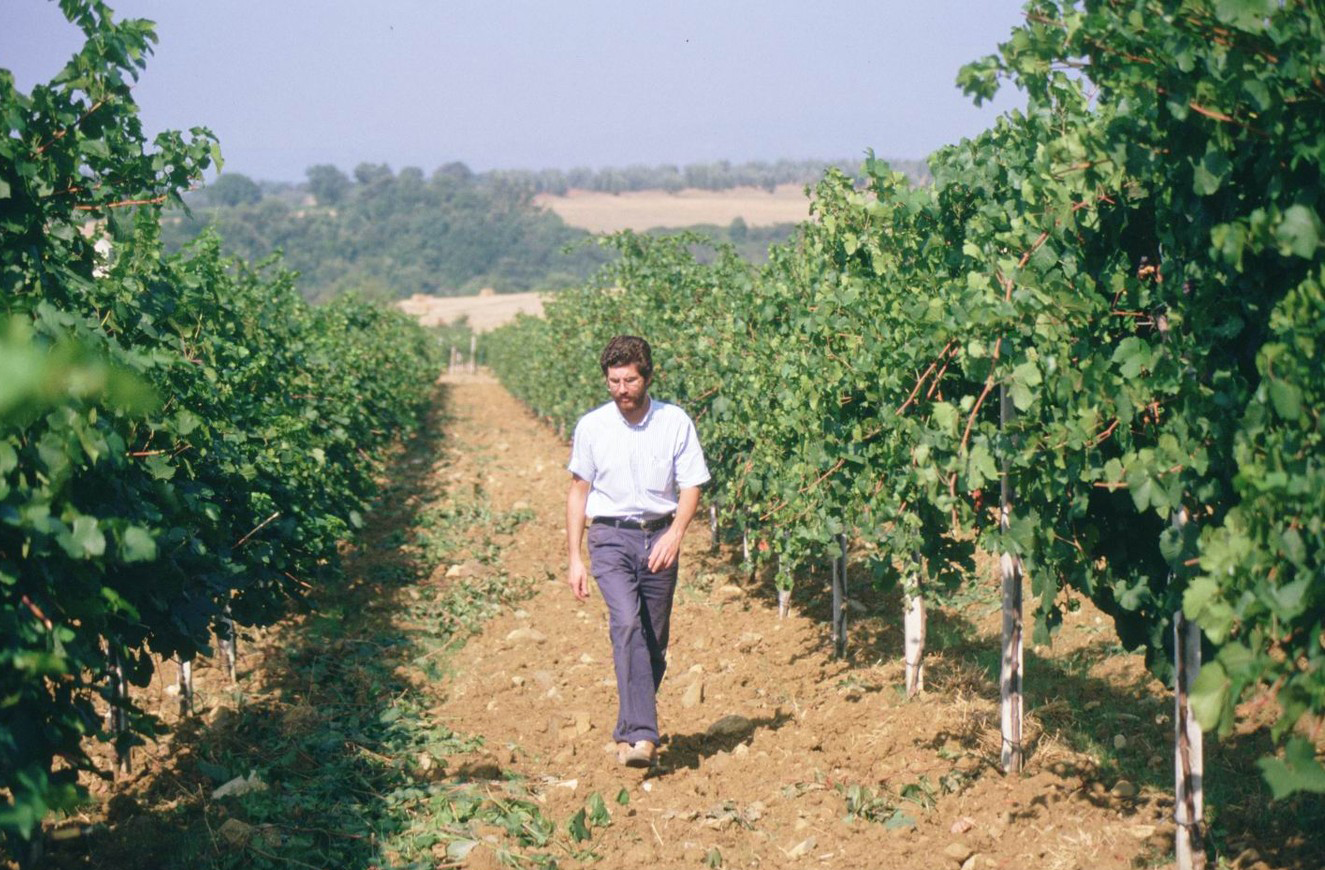 Pablo Ferrero Walking the Vineyard, 1983.
RATED 92-JAMES SUCKLING
"A very deep, dark-fruited nose with elderberries, cassis, blackberry pie and vanilla. The overt fruitiness is held together by quite a suave conjunction of chewy tannins, and the undertones of undergrowth are really juicy and mouthwatering"
The peppery taste of the Alicante and the pyrazines of the Cabernet are dominating, framed in noble spices from the barrels. Inviting with the sweetness of the Merlot that is well balanced by the tannins of the Montepulciano. The tasty fruit is leading to a long and involving aftertaste.
Producer: Claudia Ferrero
The Ferrero Estate is located at the Podere Pascena about halfway between Sant'Angelo in Colle and Sant'Angelo Scalo, two small villages on the southern slopes of Montalcino. The heart of the estate is a traditional stone – a farmhouse built in 1900 and restored in the 80s. The upper floor is used for living, whilst the ground floor is part of the winery, together with the farm outhouses that were recently transformed into vinification and aging cellars.
The vineyard covers 3 hectares and is located at about 250 meters above sea level. The whole operation is run by Claudia Ferrero, who was born in Piedmont, and her husband Pablo Harri, who has been an esteemed winemaker in Montalcino since the early 80s. He acts as a cellar worker and a Sunday tractor driver.