Cuvee Marie AOP Cabardes Blanc 2021
Maison Ventenac
Min order: 1 case (12 bottles)
$19.95 per bottle
CountryFrance,
RegionLes Cabardes,
ColourWhite,
VarietalChenin Blanc, Colombard,
Volume750ml,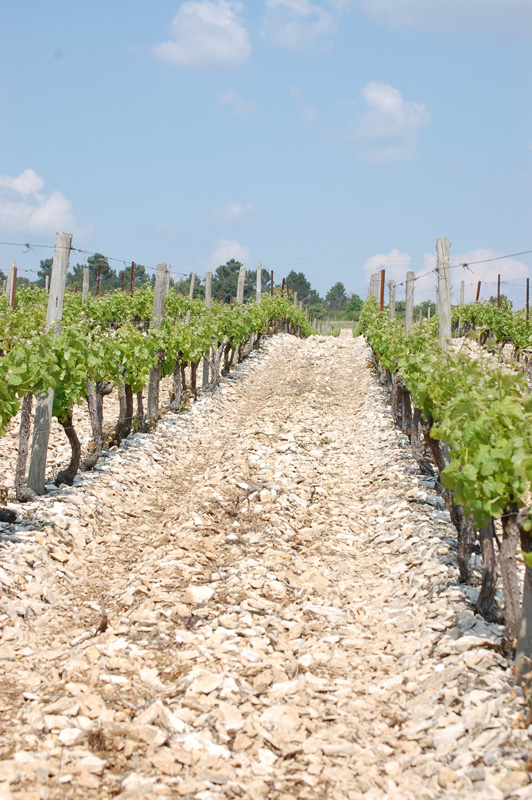 Maison Ventenac Vineyard
To enjoy Marie's cuvée, you have to enjoy simple things. Direct and immediate things.  This wine is mainly about fruit.  Intense.  Citrus generally, grapefruit specifically.  Then it's about tightness and freshness.  Finally, it's a bit of iodine, saline, and sapidity.  Everything you need to pour a bit of sunshine into your glass.
Fruity wine with primary aromas of grapefruit and lemon. A focus wine, well balanced and fresh. 
No Malolactic fermentation. Aged on Fine lees for 2 months.
Producer: Maison Ventenac
In the heart of Cabardès appellation, the vineyard of 160 hectares (of which 30 hectares in renting) is leaned against the Montagne Noire and enjoys all year round the Languedoc sun and fresh Atlantic. On this unique terroir, at the crossroads of oceanic and Mediterranean winds, a veritable partition between diversity of terroirs, climatic typicity and control of assemblages is played out. The Cabardès appellation is the only Languedoc appellation with the obligation to assemble at least 40% of Atlantic grapes (Cabernet, Merlot) and 40% of Mediterranean varieties (Syrah, Grenache).
Maison Ventenac has committed to a sustainable agriculture approach certified by the leading organisation 'TERRA VITIS'. However, building on a desire to take respect for the land even further, internal specifications require that no chemical inputs be used on our soils. The transition has been underway since 2015, and almost all of the estate is now weeded mechanically.